Room is currently offline.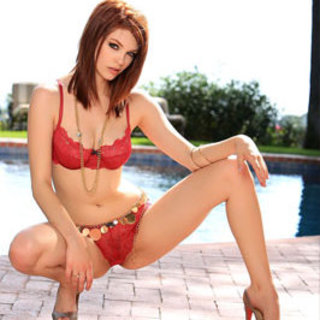 Photos & Videos
About Me
Gender
Female
Country
United States
Sexual preference
Bisexual
Ethnicity
White
Eyes
Green
Hair
Red
Body type
Slim / Petite
Weight
110 Pounds
Height
5'7"
Favorite food
Garlic anything
Pets
4 cats and my vagina
Car
Saab 9-5
Occupation / Major
Webcam Model/Adult Entertainer/Insane Person
Favorite Books
Anything by Clive Barker. Also love the Bronte sisters as well as Jane Austen.
Favorite Bands / Songs
System of a Down
Hobbies
Cats, video games, and art
Perfect Mate
Someone spontaneous, a little bit crazy, unpredictable and empathetic. Also has to adore cats and challenge me intellectually.
Movies
God Bless America
Turn Ons / Turn Offs
I love a sexy back on a man or woman. Infectious smiles get me, too.
Perfect Date
I like dates that don't cost much. A home cooked meal, and a hike is a good example of what I like.
Meaning of Life
Eat, survive, reproduce.
The Craziest Thing I've Ever Done
Flown all over the country to shoot erotic art
Five Things I Cannot Live Without
Oxygen, water, cats, food, sleep.
What I Do For Fun
Video games, bike rides, long drives, painting, reading and I used to write.
Best Reason To Get Know Me
I have boobs.