Room is currently offline.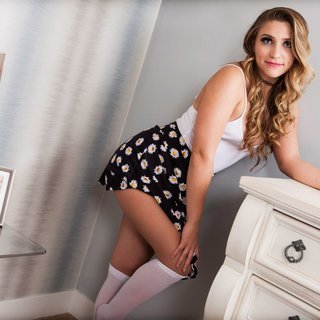 About Me
Gender
Female
City
Los Angeles
Country
United States
Sexual preference
Straight
Marital status
Single
Ethnicity
Other
Eyes
Green
Hair
Blonde
Body type
Average
Weight
130 Pounds
Height
5'5"
Smoke
Occasional
Drink
Occasional
Drugs
Never
Favorite food
mac and cheese!! Cheese!
Pets
I love dogs, currently have a pitbull
Car
Chevy Belair is my dream car!! white wall tires cruising down the street
Occupation / Major
Office Technician
School / College
Yes. Biology major
Favorite Books
I love a good mystery book. The thrill keeps me reading.
Favorite Bands / Songs
I'm a classic rock girl so Led Zeppelin for sure. Especially "babe i'm gonna leave you"
Perfect Mate
Someone smart and funny who can make me laugh and hold a good conversation.
Movies
Comedy, I love to laugh!
Turn Ons / Turn Offs
I have a lot of turn ons. I'm twenty one and discovering new sexy things everyday and I want to keep exploring. I love a sexy strip tease and dirty talk is my favorite. I love when a man knows what he wants and (while being respectful) can take control. My turn offs are rude and demanding people. Please and thank you go a long way :)
Perfect Date
Good food, good drinks, and good conversation. The rest could be anything and I'd have a perfect time.
Meaning of Life
If you know please tell me the secret.
The Craziest Thing I've Ever Done
One time I snuck onto a private beach and had sex on the life guard tower. Currently looking for my next crazy adventure.
If I Could Be Anywhere Right Now
mmm the beach when the water is nice and warm and no one else is around but us
Best Reason To Get Know Me
I'm pretty sure I can give you a hard on and make you laugh at the same time. what's not to love about that?